Updating Your Billing Information
You can update your plan billing information at any time for our online plans.
note
If you want to update the billing information for an Enterprise plan, contact your Sauce Labs account executive.
Virtual Device Cloud Billing​
On Sauce Labs, click ACCOUNT, and then click Billing.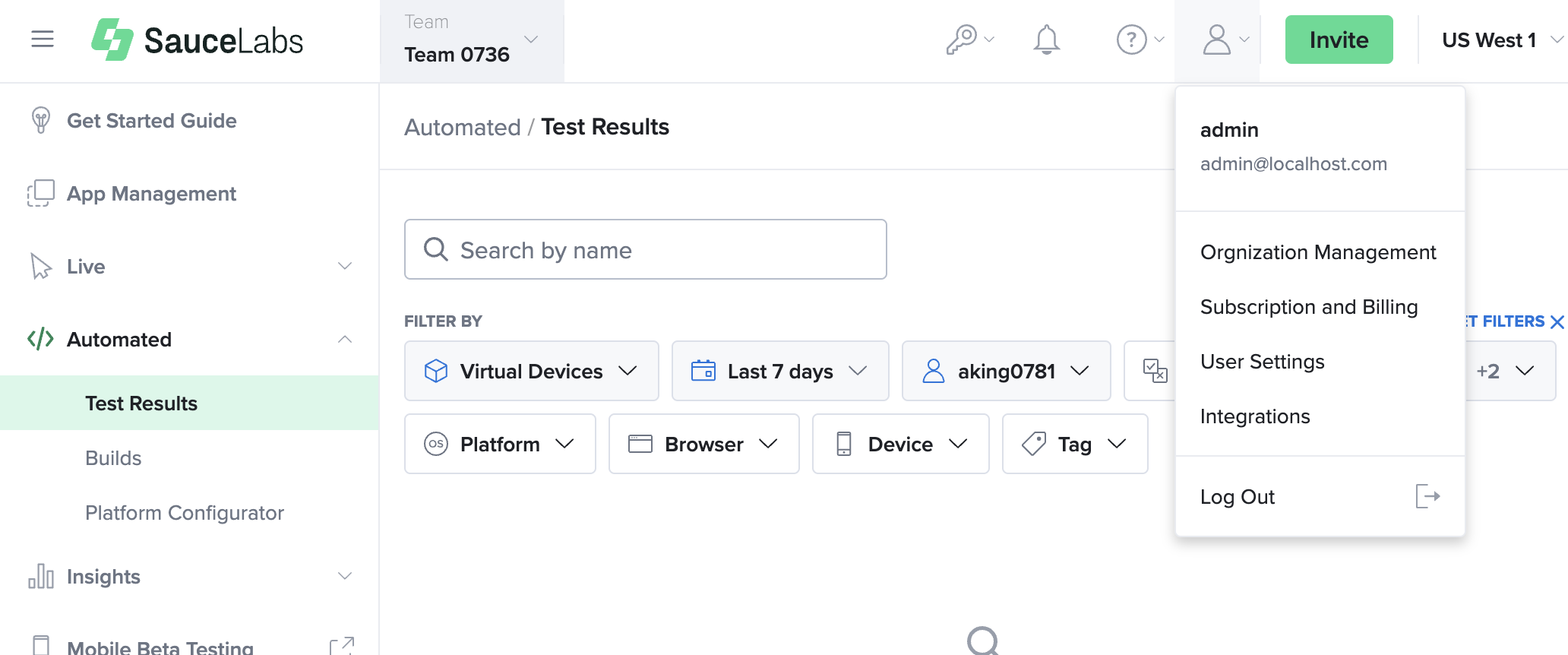 On the Billing page, click Billing Information.
Update cardholder details (if required).
To update the card on file, click Replace Existing Card.
Click UPDATE INFORMATION.
note
For your reference, the URL for this page is https://app.saucelabs.com/billing/my-account.