The Profile page is where you can manage your account and other administrative information. You can access your Profile page from the left nav or from the top menu.

Uploading a Profile Photo​
You can add a photo or other image to your profile on the Profile page. To upload an image, on the Profile tab, on the image placeholder, click the camera icon and then navigate to and select the image file.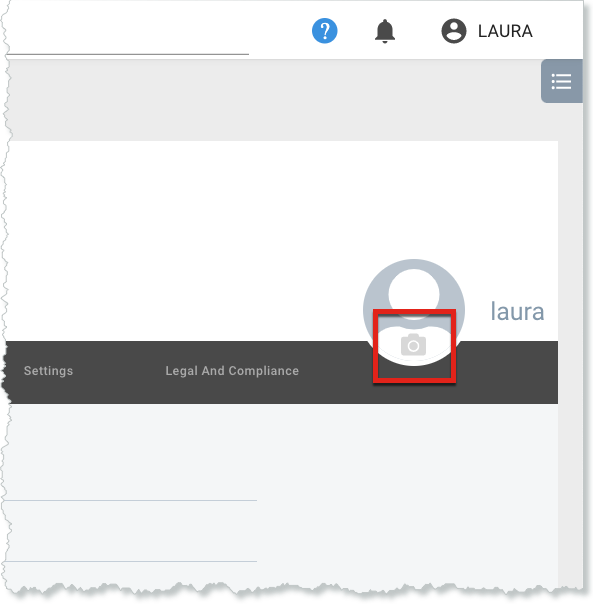 Profile Tab​
On the Profile tab you can view and manage your name, company name, email address, default language, and time zone.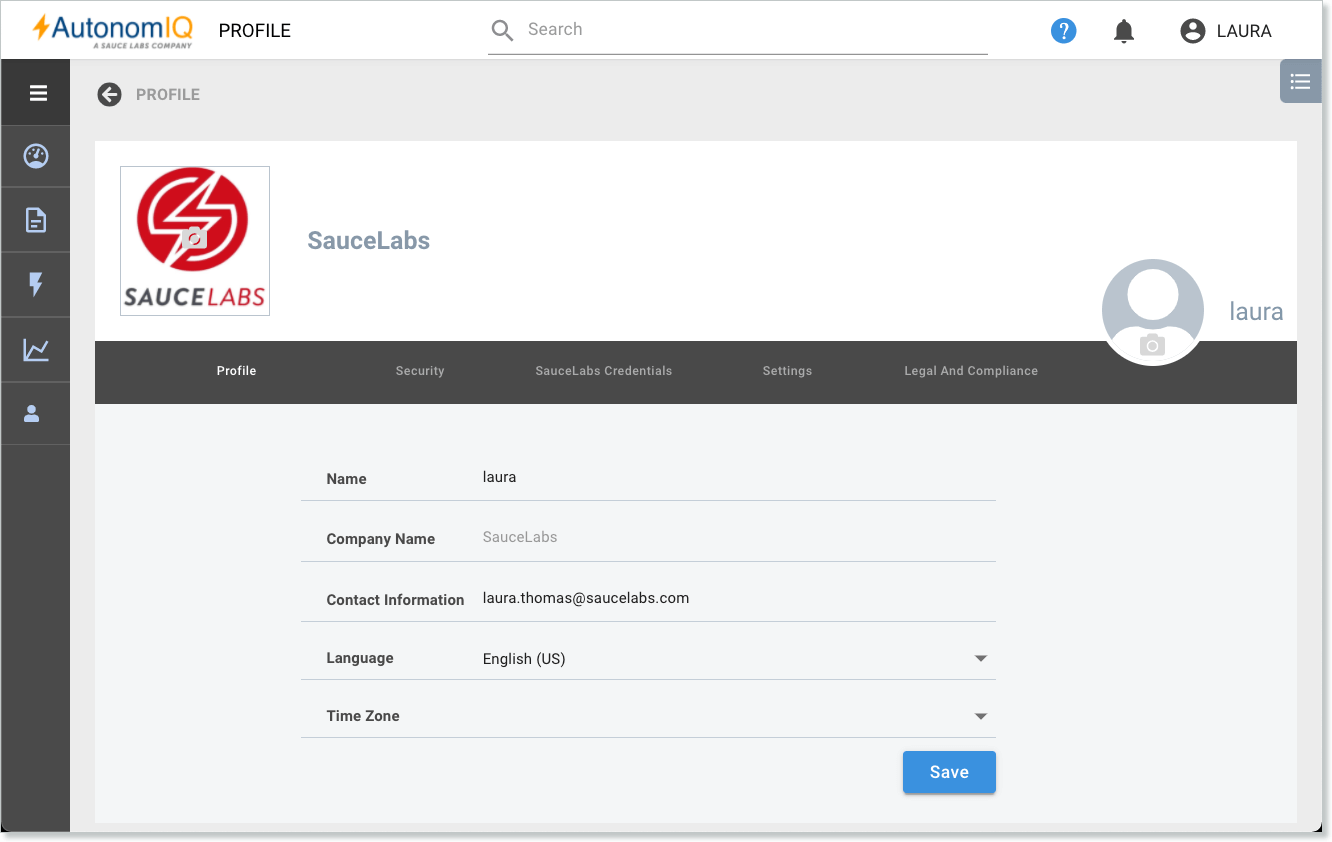 Security Tab​
The Security tab on the Profile page includes the options to reset your password or delete your profile.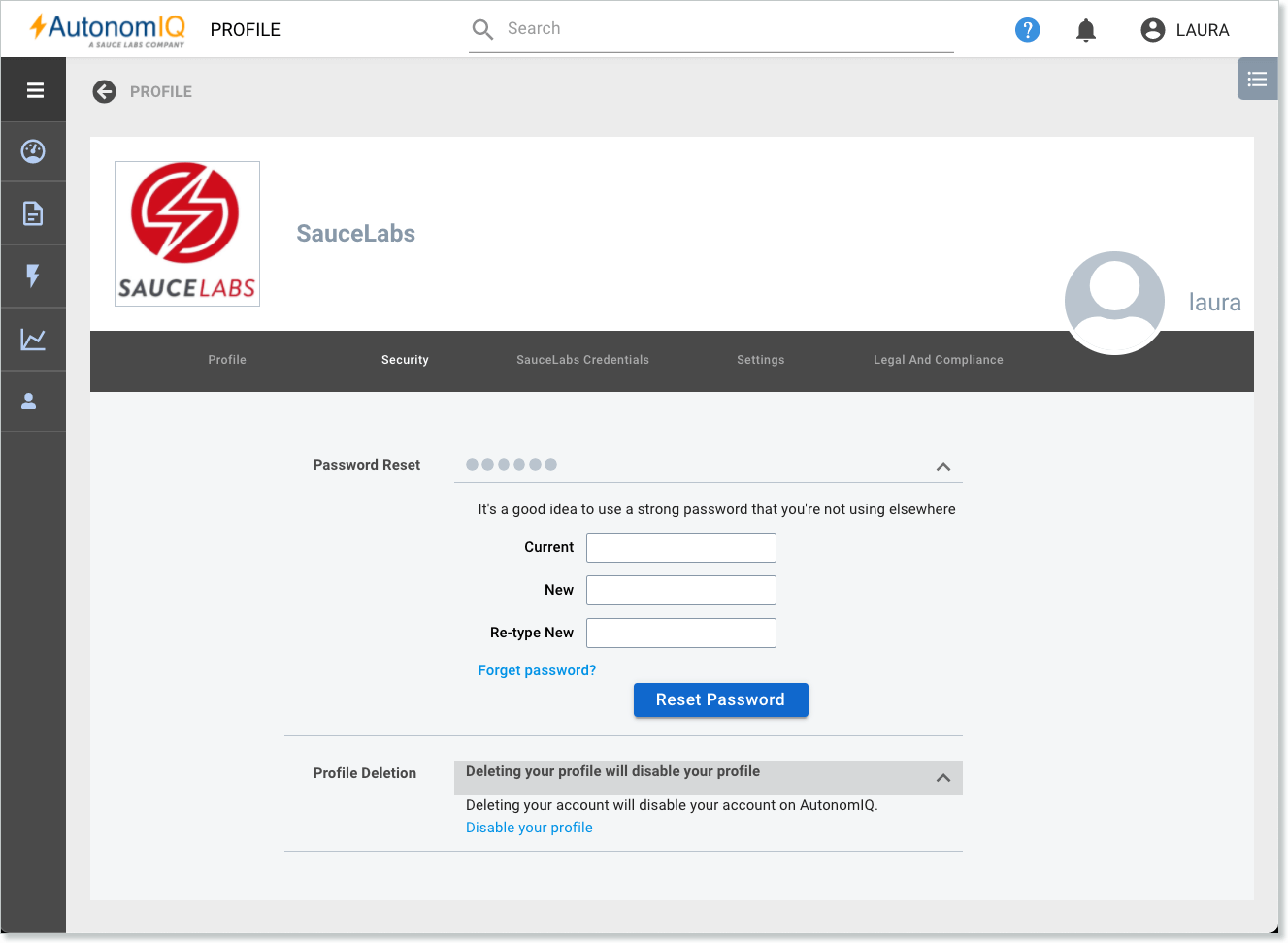 Sauce Labs Credentials Tab​
On the Sauce Labs Credentials tab, you can view and manage your username, access key, and data center.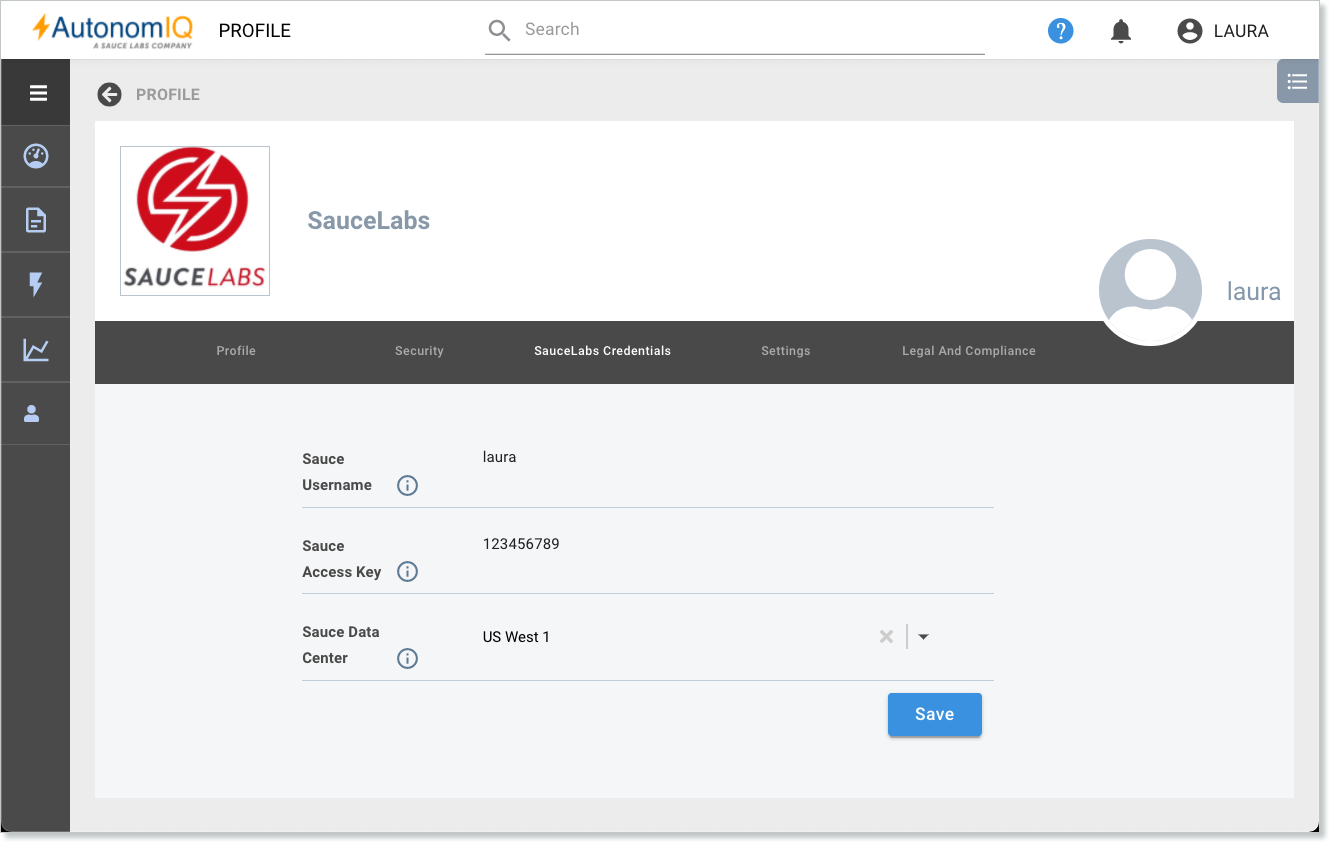 Settings Tab​
On the Settings tab, you can view or change the default date format for your account. Options are Relative Date (Default) or Actual Date.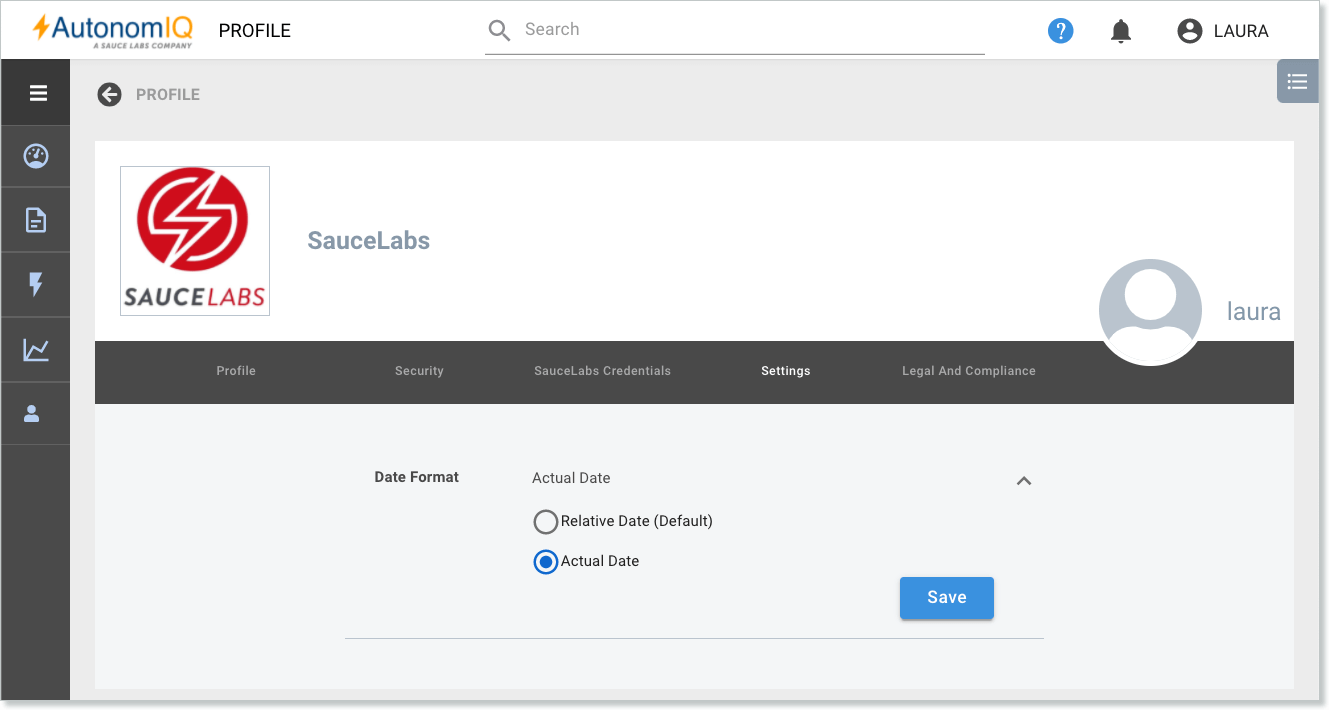 Legal and Compliance Tab​
On the Legal and Compliance tab you can view the following information for your account:
Cloud Storage Location
Privacy Certification
Security Certification
Security Overview