Legacy Documentation
You're viewing legacy documentation for API Fortress (deployed via an on-premises container). To view documentation for the new SaaS version of API Fortress — now known as Sauce Labs API Testing and Monitoring (with Sauce Connect tunnels) — see API Testing on the Sauce Labs Cloud.
Generating a status page is as simple as clicking the Gear icon in the top right corner of the page, and going to the Status Pages section.
Walkthrough​
There are two options here:
Big Screens automatically refreshes itself, so it works really well for TVs or monitors in a DevOps office, for example. This view is only viewable by users registered to your company.
Shareable generates a link that gives a snapshot of the API's health at the moment the page is loaded. It can be shared publicly without needing an account with API Fortress.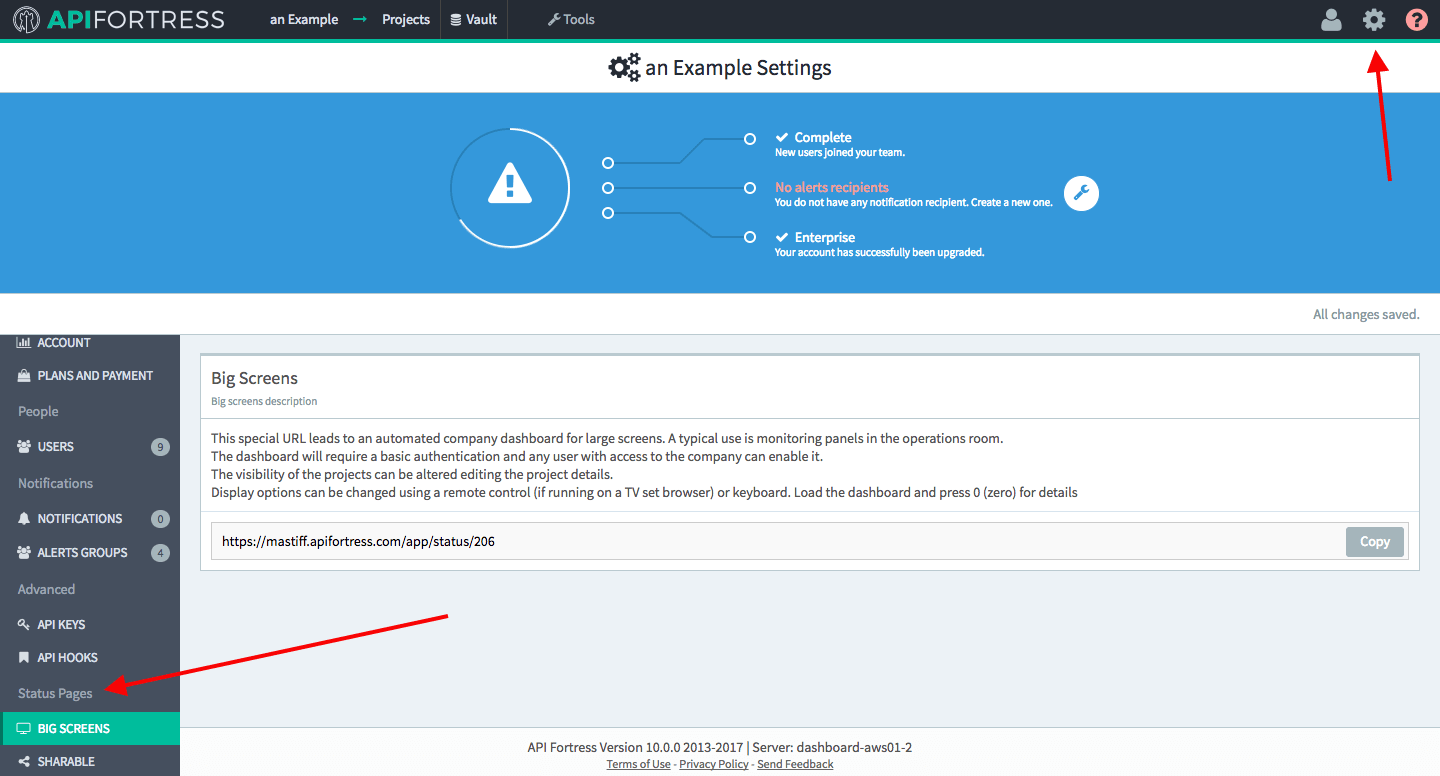 Video Example​