Creating a New Project​
To create a new project:
On the Projects page, click the blue plus sign button.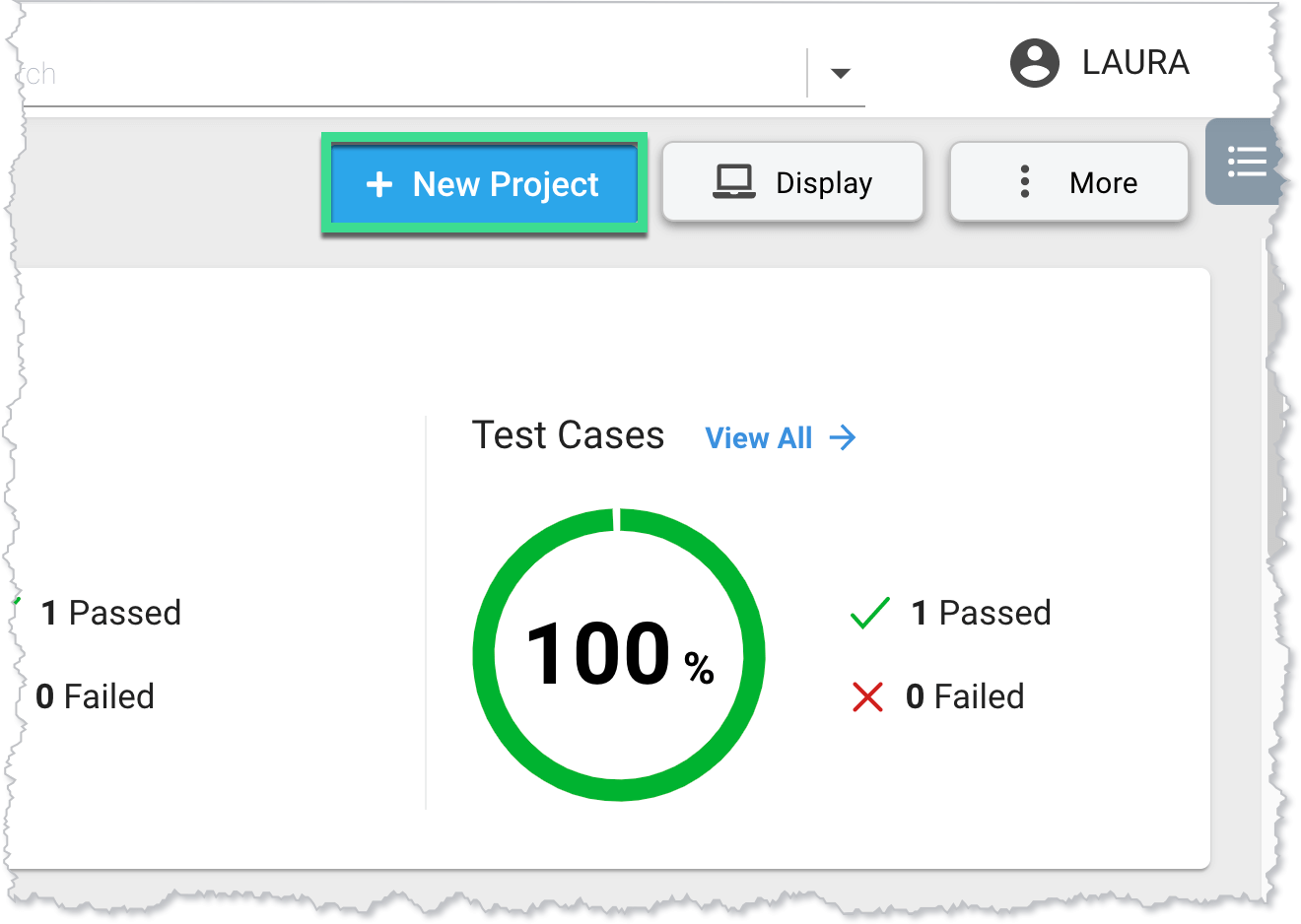 In the Project window, on the Name and Info tab, enter the following information:
Project name (required)
App URL (required)
Project description (optional)
Selector hints for testing (optional)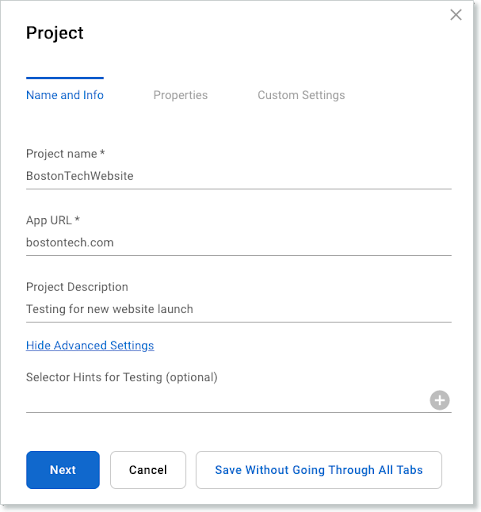 Click Next.
On the Properties tab, enable or disable the relevant toggles, and then click Next.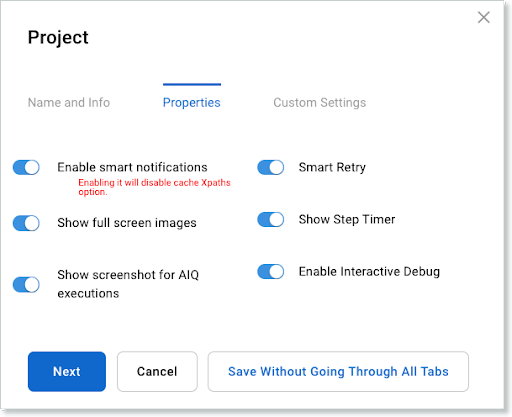 Customizing the Display​
By default, the Projects page displays your projects in card format. To customize the display of your Projects page, click the Display button.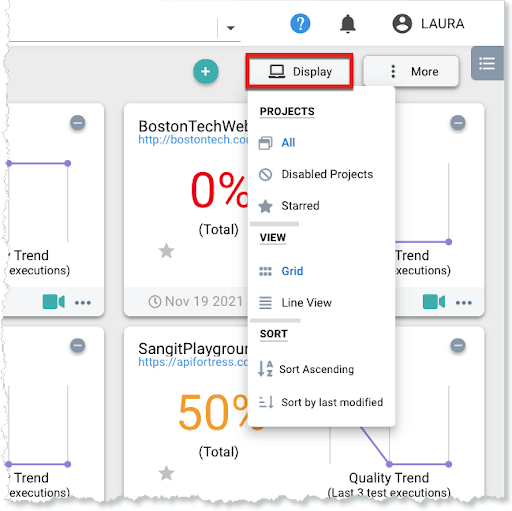 More Options​
The More button displays a dropdown of additional options for the Project page. You can:
Upload a project (see Creating a New Project for more information)
Download the project information as an .xlsx file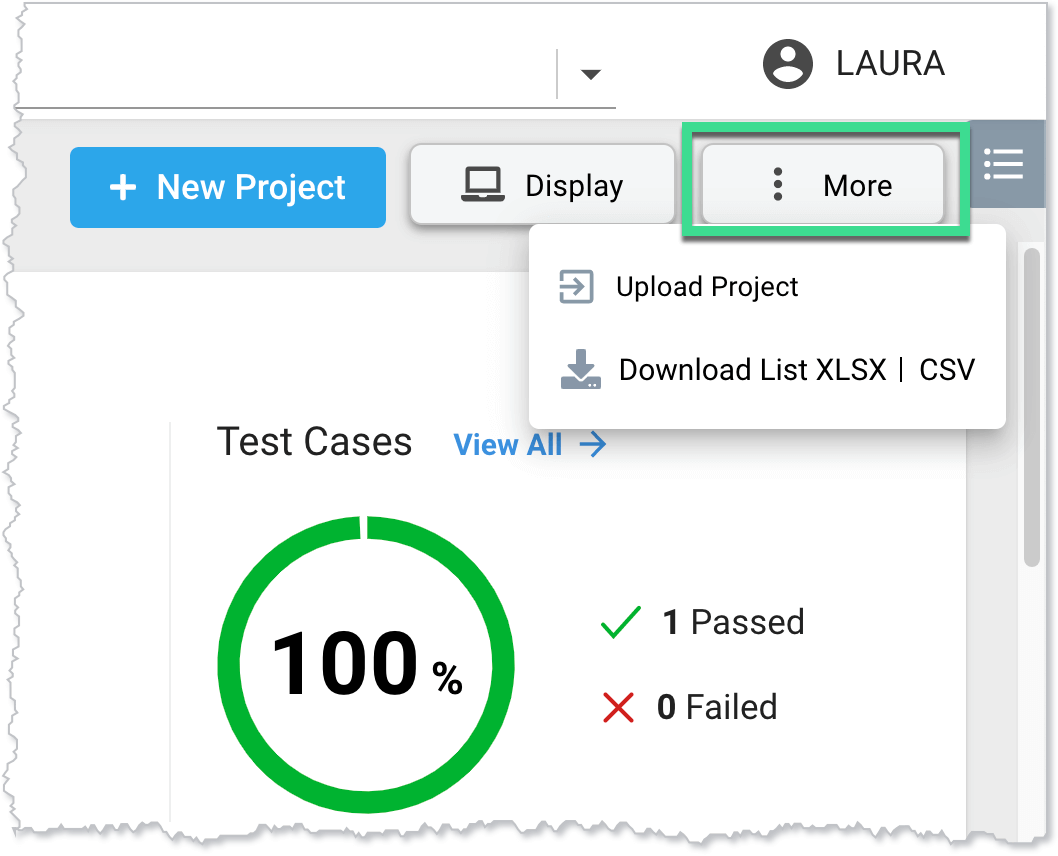 Project Cards​
Clicking a project card will take you to its Project Details page. See Project Details Page for more information.
Starting a Recording​
Click the Record button to start a recording (see Recording a Test Case for more information).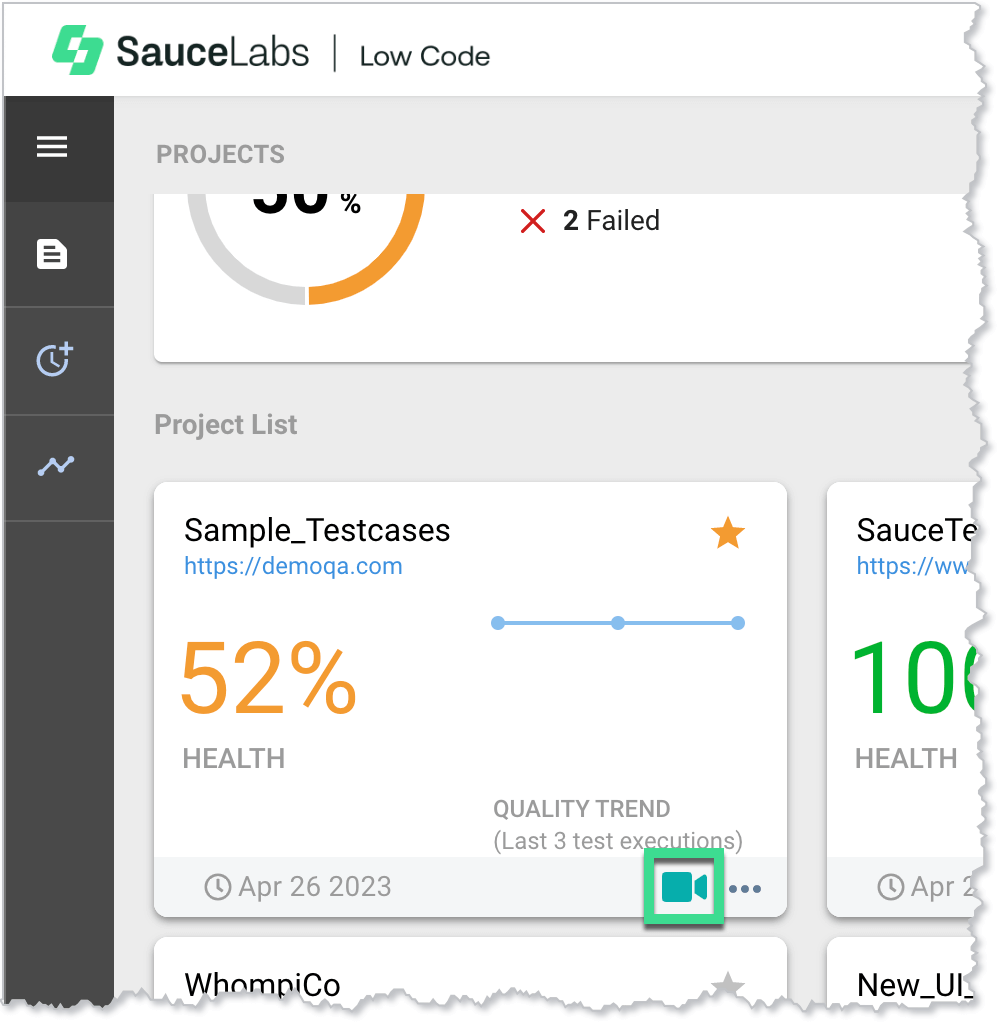 More Options​
Click the more options button to access the dropdown. From there you can:
Add a star to the project card to easily find it on the Projects page.
View and manage the project properties.
Upload a test case to the project (see Uploading a Test Case for more information).
Download the project as a .zip file.
Disable the project.