Deque's axe™ is one of the world's leading digital accessibility toolkits. The axe-core library provided by Deque allows you to inject functionality into your tests in order to scan content and return an a11y score.
Below is a guide to set up the Sauce Labs integration. This integration allows you to run your accessibility tests, using axe™, on our platform.
why should you care about accessibility testing?
What You'll Need
Sauce Labs UI
Sauce Labs will display the accessibility results in our UI as a tab in the Job itself: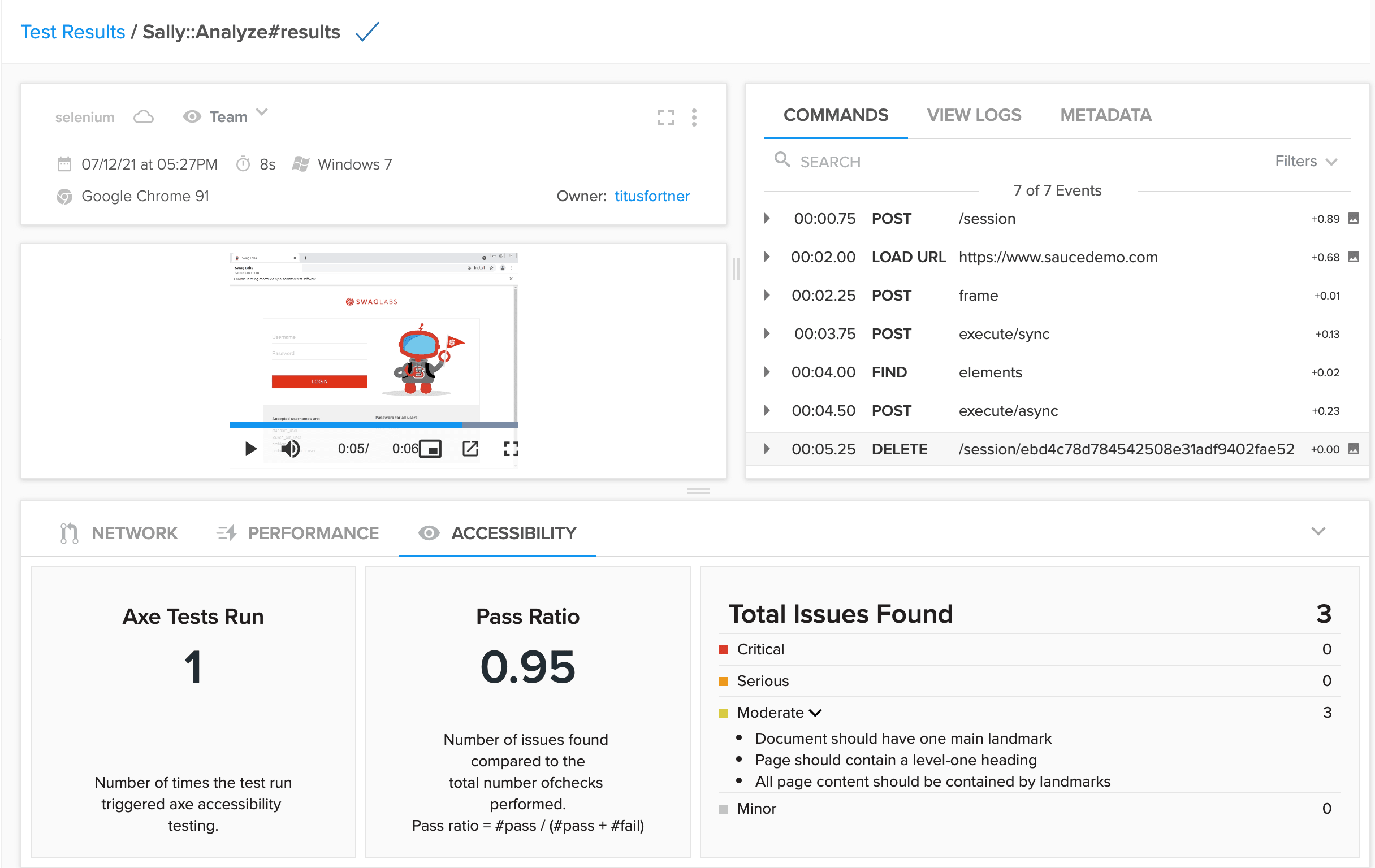 Language Specific Examples
Java
WebdriverIO
Python
Ruby
C#
Additional Resources